CYCLING TOUR AGENCY IN CATALONIA
LOCAL COMPANY
We are cycling enthusiasts and we know Catalonia better than anyone. We have covered every single kilometre of our country in search of the best bicycle-tourist destinations, which we want to share with you.
Our company is based in Vic, a strategically located town in the pre-Pyrenean region that lies less than an hour away from the cities of Barcelona and Girona. Our headquarters are where we design, manage and operate all our Tours.
JUFRÉ CYCLING PARTNERSHIP
Jufré Cycing is a cycling school created and managed by the former professional cyclist, Josep Jufré, who puts all his experience at the disposal of Catalonia Bike Tours. The years he spent at the highest level of competition and his knowledge of the region make this partnership one of our company's most important values.
All our Tours have been designed, tested and validated by a team made up of members of CBT and Jufré Cycling, which is also responsible for selecting, training and monitoring all our guides, all of whom are qualified professionals and certified under current regulations, so as to offer you the best experience on the road.
You can find out more about the JUFRÉ CYCLING project by clicking here.
OUR TEAM:
PASSION AND EXPERIENCE
The members of our team are professionally involved with cycling and the tourist industry from their respective different specialities, and they will be much more than guides, coaches or technicians. They'll be your travel companions and friends.
Founder and Roadside Assistant
Founder of Catalonia Bike Tours and amateur cyclist since he was 10 years old, he has never stopped pedaling. Graduated in Business Administration and Management, he worked in the food industry until he decided to turn his passion for cycling into his profession. What started as a dream is now a reality.
Gerard likes to personally ensure that everything runs smoothly and believes customer service is very important, so he combines the work of technical and logistical assistant with guiding in most of our tours.
A former professional cyclist with a career that lasted 13 seasons at the highest international level, who participated in races that included the Tour de France, Giro d'Italia and La Vuelta de España. Josep has belonged to teams such as Astaná, Footon, Lotto, Saunier Duval, Relax and Boavista, and his track record includes 7 victories. He was a key domestique for cyclists as important as Alberto Contador, Alexander Vinokúrov, Cadel Evans and Robbie McEwen.
He currently combines the management of his own school of cycling for promising young talent with his work as sports director of the Catalan Cycling Federation (FCC).
Cycling and traveling have been Joan's passions since he was very young. His first job as a bike guide was in New Zealand, where he got certified by the PMBI Association. His most recent adventure before joining Catalonia Bike Tours has been in Whistler, Canada, where he had graduated as a Professional Bike Guide at Whistler Adventure School, giving him the opportunity to guide in Canada and the USA.
Graduated in Tourism at the Autonomous University of Barcelona and qualified by l'Escola Catalana de l'Esport, Joan will make sure that your tour becomes the best bike touring experience you have ever lived. Get ready to roll, discover and laugh like never before.
David is an all-rounder. Having him on the team is like signing a peace agreement. Nothing will go wrong if he's around. He is not only one of our qualified guides, he's also an excellent and experienced mechanic. Your bike won't want anyone else to touch it!
He has a degree in physiotherapy and health sciences and will be your personal advisor. He will take care of your physical well-being during the tour so that nothing ruins your holiday.
Raquel performs her work in an extremely meticulous and rigorous manner, and she is the friendly face of Catalonia Bike Tours. She's always ready to say 'Yes'. Her job is to make your life easier and she is the person you need when it comes to managing your needs and solving your queries.
She is in charge of customer service and administration and when she's around, you'll discover that there's no reason why bureaucracy and paperwork should be a hassle.
Laura pulls all the strings to ensure that you have an amazing CBT experience. Versatile and empathetic by nature, she is responsible for finding the best hotels to make your stay as pleasant as possible. She also coordinates all the tourist experiences we offer you.
Do you feel like having dinner surrounded by vineyards while you enjoy sitting under the spell of a lunar eclipse after the stage? Today's your lucky day! She can achieve ALMOST anything…
PRIVATE CICLYNG TOURS WITH
FLEXIBLE DATES
For those of you who think that an adventure like this should only be shared with friends on the dates that suit you best and doing everything at your own pace, we offer you the possibility to convert most of our tours into a private service (minimum 4 people).
The PRIVATE TOUR section of the TOUR menu contains all the information you'll need as regards prices, date availability, included and optional services, as well as a specific booking form that calculates the total cost of the trip according to the different options.
¡Discover Catalonia at your own pace!
TAILORED
CICLYNG TOURS
Our sole purpose is to make this the trip of your dreams. As a result, will we prepare a tailored tour just for you and we'll take care of all the details, so that you'll only need to worry about following the path.
Do you need more time to enjoy a destination? Would you like to change the itinerary? Imagine what your perfect tour would be like, tell us about it and get ready to live a unique and fast-paced experience.
SCOTT ADDICT SE DISC 2020
(Shimano Ultegra Di2 electronic shifting)
The SCOTT Addict SE Disc was designed from the ground up with those longer days in mind. With geometry that is less focused on racing and more on enduring, a Shimano Ultegra Di2 drivetrain and disc brakes, the Addict SE Disc will be your go to when you're looking to put the miles in.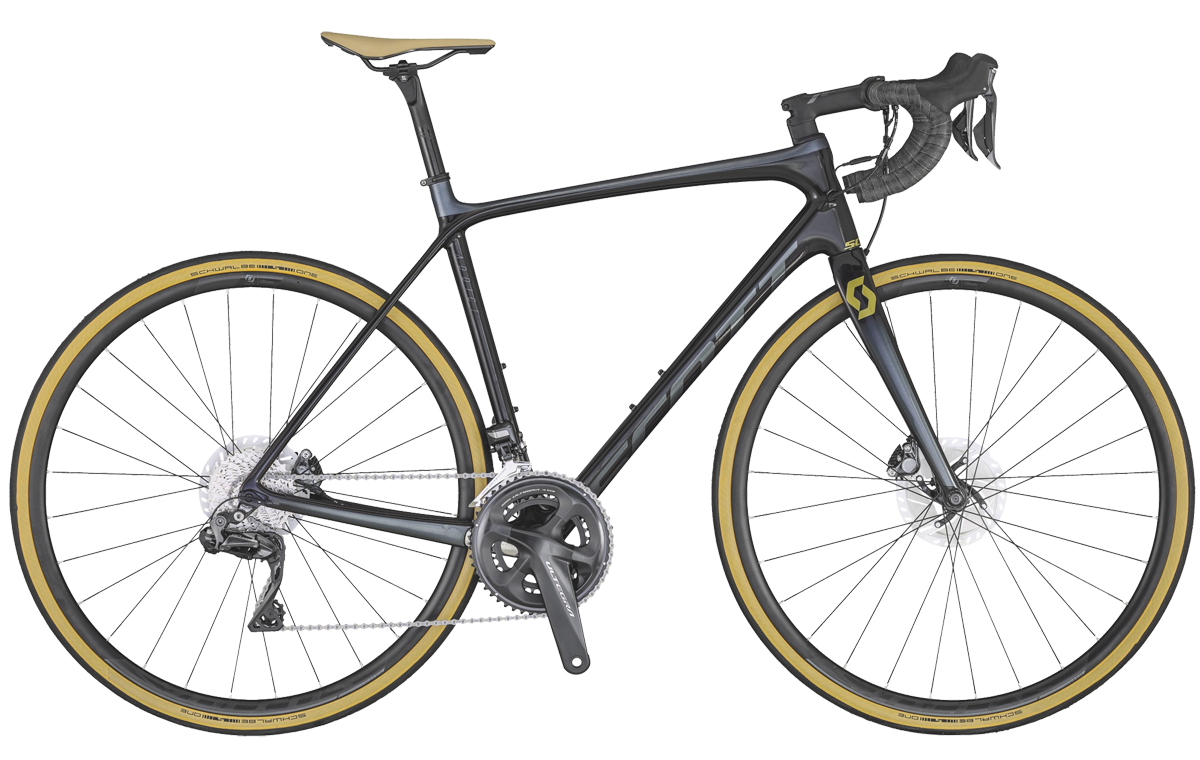 SCOTT ADDICT 10 DISC 2020
(Shimano Ultegra)
The SCOTT Addict 10 Disc was designed from the ground up with those longer days in mind. With geometry that is less focused on racing and more on enduring, a Shimano Ultegra drivetrain and disc brakes, the Addict 10 will be your go to when you're looking to put the miles in.
SCOTT SUBCROSS eRIDE 2020
Meet the Sub Cross eRIDE 20, the easy way to explore gravel roads or smooth trails. The bike is equipped with the powerful Bosch Performance drive unit, intelligently integrated into the frame for a slick and smooth design. An adjustable stem and ergonomic saddle result in optimal comfort.
TRAVEL ASSISTANCE INSURANCE
In order to minimize any unforeseen event, all our tours include Travel Assistance Insurance at no extra cost.
Under this Travel Assistance Insurance Contract the Insured Person will have right to the different assistance provisions of the traveller protection system, including medical and health services, as well as various complementary provisions.
Please note that by accepting our General Terms and Conditions, you automatically accept the ARAG insurance conditions. Click here to see further details of this policy.
TOURISM AND ROUTES OPTIONS
Because we love pedalling as much as discovering new things, our tours are also a different way of discovering Catalonia. Our routes have been designed in such a way you'll be able to enjoy cycling as well as the tourist experience of the route itself.
In order to help you find the toughness that best suits your preferences, we offer different route options in most of our tours. Moreover, you can choose one or another depending on the stage. Last but not least, our support van is always there in case you decide to finish the stage before it ends.
Mediterranean Cycling Experiences