Our sunniest and most refreshing 4-stage tour will take you all over the Costa Brava, moving from south to north, discovering the most emblematic coastal landscapes and places in the province of Girona, our country's quintessential cycling capital.
We start off in the beautiful fishing village of Tossa de Mar with its fortified castle, then move up the coast until we reach Cap de Creus, the most easterly point in the Iberian Peninsula. A tour that first meanders with the sea, riding along the bright and precipitous roads that join the bustling coastal villages, to then enter the plains and peaceful atmosphere of the charming mediaeval villages that lie inland.
Our trip starts on one of the most spectacular and beautiful rideable roads in Europe and then we ride through protected natural parks and climb the region's short but challenging mountain passes. You will stay in luxury hotels and discover why, year after year, Girona and its coast attract thousands of cycling enthusiasts.
A tour for plucky cyclists who want to find out for themselves why the wild and rugged landscape of the coast and its roads is called 'Brava' (fierce).
TOUR INFORMATION:

Starting point: Platja d'Aro
Arrival: Girona
Duration: 6 days, 4 stages
Recommended season: February to November
RENTAL BIKE:
2020 SCOTT ADDICT SE DISC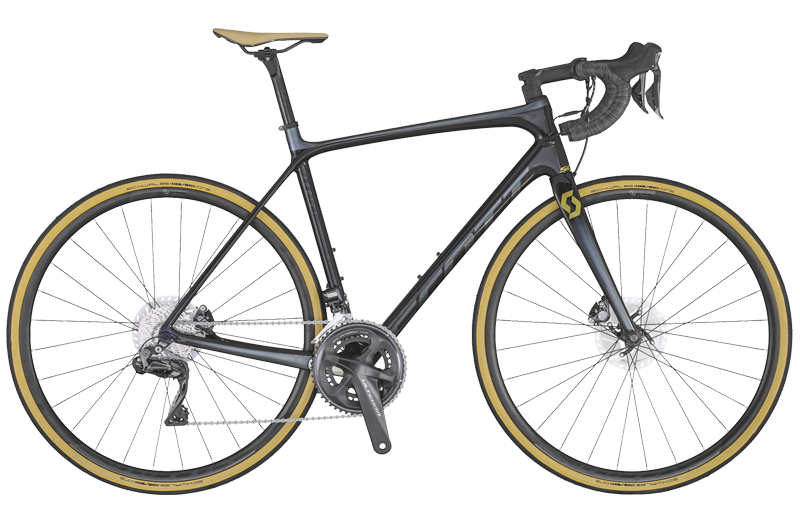 Look no further. Your next cycling adventure starts here!
Private Tour: Enjoy a guaranteed to run premium cycling experience with us. Choose your own dates and fill in the form to get your group's custom quote within 24 hours.
Scheduled Tour: Come cycle with us and meet other cyclists from all over the world on an epic adventure. Check date availability and book online in the Scheduled Tour section down below.
DAY 1 WELCOME TO CATALONIA!
PICK UP, TRANSFER AND WELCOME ROUTE
Our services begin. Pick up and transfer to our hotel in Platja d'Aro, at the heart of the Costa Brava.
Upon arrival at the hotel we will offer a briefing providing general information of the tour before proceeding to bicycles tuning for all those customers who have contracted our rental service.
In the afternoon and depending on your arrivat time, we will take a first approach ride to La Bisbal d'Empordà.
We will end the first day of the trip with a fantastic welcoming dinner in the hotel, with the whole team.
Note: For your convenience and if you plan to arrive by your own, you will be able to check in, indicating your name and our company name (TOURMALET 2015 SLU).
DAY 2 / STAGE 1 PLATJA D'ARO – PLATJA D'ARO
STAGE DESCRIPTION

The first stage of the tour begins in Platja d'Aro, which we will leave behind to head towards Tossa de Mar, riding along one of the most beautiful roads in Europe.
On this day, we will deal with two wonderful ascents: Alt de Sant Grau, which will offer breath-taking views of the sea as we work our way up to the summit at a height of 472 metres, and Puig d'Arques, the highest altitude in the whole Baix Empordà region and the summit of our tour, standing at a height of 532 metres above sea level. The 360º view from its man-made observation point will be the best reward after the steep slopes.
To end this amazing first stage, we will head towards Palamós, a pretty fishing village where we'll be able to get our energy back in one of the numerous bars and restaurants, before tackling the last kilometres of the stage, which will take us to Platja d'Aro, the region's quintessential tourist municipality with busy commercial activity and a good number of leisure and gastronomic offers.
ELEVATION: 340 m / 1115 feet
LENGHT: 6,2 km / 3,85 miles
AVERAGE GRADIENT: 5,5%
ELEVATION: 304 m / 997 feet
LENGHT: 7,6 km / 4,72 miles
AVERAGE GRADIENT: 4%
DAY 3 / STAGE 2 PLATJA D'ARO – GIRONA
STAGE DESCRIPTION

The second stage starts off following the coastline until we enter the Castell-Cap Roig Protected Natural Area, of considerable scenic interest, where we'll ride along a gravel path for a few kilometres.
Without leaving the coastline, we'll head towards Calella de Palafrugell and LLafranc, two villages that best preserve the old atmosphere of traditional fishing villages. After leaving LLafranc, we have to climb the 170-metre cliff where the Sant Sebastià lighthouse stands, a short but steep slope that will offer us the marvellous views of the sea that can be seen from the lighthouse presiding over the cliff. We'll continue in a northerly direction, passing through the small, idyllic villages of Tamariu and Fornells, where we can make a stop to have a drink or bathe in the crystalline waters.
Before we get to Girona, we'll have to overcome the last mountain pass of the day, the legendary Els Àngels, the most popular ascent in the Costa Brava for professionals and cycling fans. After reaching the top, we'll go back down to end the day enjoying the city that has become a paradise for cyclists.
ELEVATION: 170 m / 557 feet
LENGHT: 1,3 km / 0,8 miles
AVERAGE GRADIENT: 13%
ELEVATION: 430 m / 1410 feet
LENGHT: 10,5 km / 6,52 miles
AVERAGE GRADIENT: 4%
DAY 4 / STAGE 3 GIRONA – TORROELLA DE MONTGRÍ
STAGE DESCRIPTION

We'll leave the charm of Girona behind to set off on our third stage. Once again, we'll be riding uphill, but in the opposite direction to the previous day, to go to Els Àngels, which will warm us up ready for the wonderful day we have ahead of us.
Once we have reached the top of the mountain pass, our next stops are the villages of Monells, Peratallada and Pals, mediaeval jewels of the Costa Brava, where we'll ride among their walls and along the cobbled streets, breathing in the atmosphere of past centuries.
We'll carry on following our mediaeval route until we get to Begur, a village that can't be missed, standing on a hill facing the sea and overflowing with colonial houses, presided over by its 11th-century castle.
Immediately afterwards we have a vertiginous descent that will take us to the coves of Sa Tuna and Sa Riera, an ideal place for having a drink on one of the terraces or taking a dip among little fishing boats.
We'll end the day riding up steep roads that lead to the inland plains. We'll leave the coast behind while crossing rice fields and orchards to go to today's destination, Torroella de Montgrí, where we will stay in an old water mill converted into a fantastic hotel.
ELEVATION: 399 m / 1309 feet
LENGHT: 11,3 km / 7,02 miles
AVERAGE GRADIENT: 3,5%
DAY 5 / STAGE 4 TORROELLA DE MONTGRÍ – VILAJUÏGA
STAGE DESCRIPTION

Last day of the tour. We'll leave Torroella de Montgrí crossing Els Aiguamolls de l'Empordà, one of the most important biodiversity reserves in the country, before we start climbing the linked mountain passes of Alt de Can Berta and Puig del Pení, heading towards the bohemian town of Cadaqués, home of Salvador Dalí.
Before reaching the end of the stage in Vilajuïga, we will ride further north so we can visit Port de la Selva and enjoy the last two mountain passes of the trip: Coll de Perafita and the demanding Alt de Sant Pere de Rodes, which will take us to the Benedictine monastery of the same name, which is open to visitors.
After our final descent to Vilajuïga, the van will take us to our hotel in Girona (about an hour away), where we'll have one more night to enjoy the quintessential cycling capital of Southern Europe, thus bringing our fantastic experience to an end.
ALT DE CAN BERTA I PUIG DEL PENÍ
ELEVATION: 346 m / 1135 feet
LENGHT: 9,6 km / 5,96 miles
AVERAGE GRADIENT: 3,6%
ELEVATION: 223 m / 731,6 feet
LENGHT: 4,5 km / 2,79 miles
AVERAGE GRADIENT: 5%
ALT DE SANT PERE DE RODES

ELEVATION: 474 m / 1555 feet
LENGHT: 7,8 km / 4,84 miles
AVERAGE GRADIENT: 6,1%

End of our services. Early morning transfer to Barcelona.
After a few intense cycling days, this great experience will come to an end. We sincerely hope that you enjoy it as much as we do.
Thank you so much for trusting us and we look forward to seeing you soon!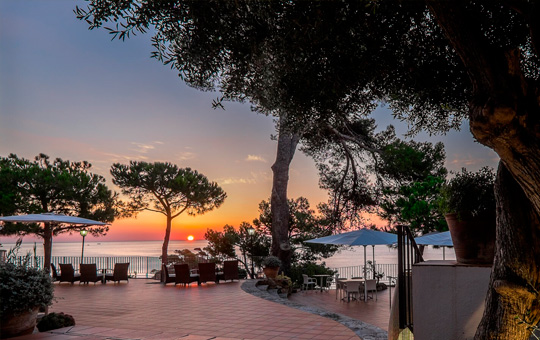 Accommodation in selected hotels in double occupancy room with half-board.

Transfer of travellers as soon as they arrive to our country to their destination.

Execution of the tour by certified and multilingual bike tour guides specialised in tourism.

Supply of solid and liquid provisions during the tour including pasta or rice dish, energy bars and gels.

Support vehicle and roadside assistance.

Daily transport of luggage.

Mechanical service (doesn't include replacement components of privately-owned bicyles).

Visits to tourist attractions and tourist advice during the rides.

Routes accessed via Ride with GPS app.
Hired bicycles: includes comprehensive insurance, mechanical service, daily fine-tuning and components (check prices in Renthal Bikes section).

Activities and additional visits.
Transfers to our country.

Repair service and component replacement of privately-owned bicycles.

Minibar and extras in the hotel.
CANYON Endurace CF SL 8 2022
(Shimano Ultegra)
A carbon-fibre, disc brake endurance road bike built for your longest rides. This setup strikes the perfect balance between speed and comfort with a complete Shimano Ultegra groupset, 4iiii power meter, lightweight DT Swiss Endurance LN22 wheels and CANYON award winning VCLS 2.0 leaf spring seatpost.
CANYON Endurace CF 7 2022
(SRAM Rival AXS)
Built around the latest-generation Endurace carbon frame, this is an endurance bike built for all-day speed and comfort. A superb all-round package featuring wireless SRAM shifting and DT Swiss wheels wrapped in super-smooth 30 mm tyres.
CANYON Endurace:ON 2022
(e-road)
This endurance e-road bike delivers a complete performance package, pairing a powerful Fazua motor with a comfortable frame geometry. The Endurace:ON AL 7.0 looks as good as it rides, and eats up the kilometres for fun.
Look no further. Your next cycling adventure starts here!
Private Tour: Enjoy a guaranteed to run premium cycling experience with us. Choose your own dates and fill in the form to get your group's custom quote within 24 hours.
Scheduled Tour: Come cycle with us and meet other cyclists from all over the world on an epic adventure. Check date availability and book online in the Scheduled Tour section down below.