PYRENEES MYTHIC CLIMBS BIKE TOUR
If you want to discover a place where mountains are the sole protagonists and you feel up to tackling the most challenging climbs of our geography, then defy the gravity of the asphalt of the Pyrénées-Orientales.
Five days to venture into and get to know the three Pyrenean countries. You'll have two days to approach the Catalan and French Pyrenees and you'll enter Andorra from the highest point: the highest paved mountain pass in the Pyrenees, Envalira (2,409 metres).
There will be eight category 1 climbs waiting for you, the same climbs that Andorra offers La Vuelta a España. You will also have time to relax in the well-known spa and leisure centre of Caldea or wander around the busy capital of Andorra la Vella.
A tour with tough mountain passes that will demonstrate the true Pyrenean character.
TOUR INFORMATION:

Starting point: Les Preses
Arrival: Andorra la Vella
Duration: 7 days, 5 stages
Recommended season: April to November
OPTIONAL BIKE:
2020 SCOTT ADDICT SE DISC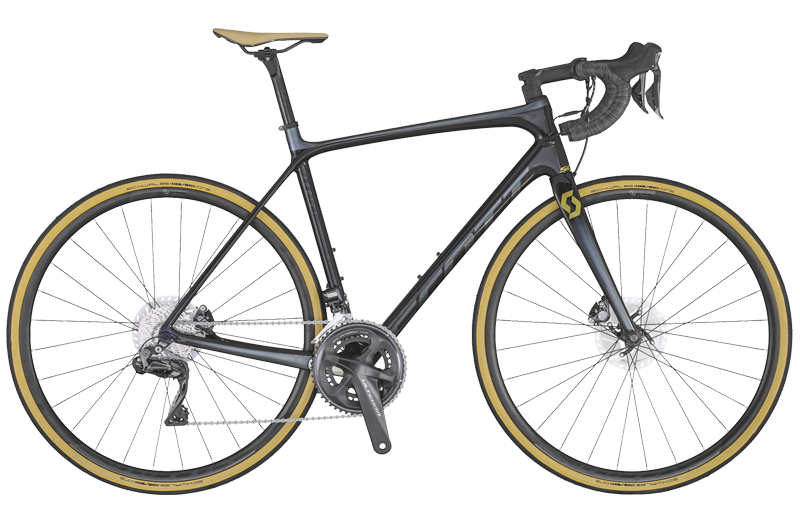 Look no further. Your next cycling adventure starts here!
Private Tour: Enjoy a guaranteed to run premium cycling experience with us. Choose your own dates and fill in the form to get your group's custom quote within 24 hours.
Scheduled Tour: Come cycle with us and meet other cyclists from all over the world on an epic adventure. Check date availability and book online in the Scheduled Tour section down below.
DAY 1 WELCOME TO CATALUNYA!
PICK UP, TRANSFER AND WELCOME ROUTE
Our services begin. Pick up and transfer to our hotel in Les Preses, at the heart of La Garrotxa Volcanic Zone Natural Park.
Upon arrival at the hotel we will offer a briefing providing general information of the tour before proceeding to bicycles tuning for all those customers who have contracted our rental service.
In the afternoon and depending on your arrivat time, we will take a first approach ride.
We will end the first day of the trip with a fantastic welcoming dinner in the hotel, with the whole team.
Note: For your convenience and if you plan to arrive by your own, you will be able to check in, indicating your name and our company name (TOURMALET 2015 SLU).
DAY 2 / STAGE 1 OLOT – SORIGUEROLA

STAGE DESCRIPTION

We'll wake up in the heart of the lush La Garrotxa Volcanic Zone Natural Park, where our Pyrenean tour will begin. After a breakfast of local products and a short briefing we'll set off, surrounded by pastureland and volcanoes. We'll head towards the old mountain pass of Canes, which will take us near Ripoll and its famous Benedictine monastery.
We'll stop in Ripoll before tackling the biggest challenge of the day, the dreaded Coll de la Creueta, a mountain pass that has witnessed numerous cycling battles that were decisive for defining the winner of the Volta a Catalunya, created in 1911. Halfway up the climb we'll pass through Castellar de n'Hug, where we'll be able to get our strength back sharing some of the typical huge croissants that are made in this pretty village. By then the summit, with an altitude of 1,925 metres, will be much nearer.
Deep in the heart of the Cadí-Moixeró Natural Park, with tired legs after this tough stage, we'll pedal along flat ground until we reach La Molina ski resort, where we'll begin the final descent to the valley of La Cerdanya, where we'll be able to relax in our superb hotel that includes a golf course and exceptional sports leisure facilities. The establishment is part of a family and sports tourism centre located in the middle of the region.
ELEVATION: 683 m / 2249 feet
LENGTH: 12,8 km / 7,95 miles
AVERAGE GRADIENT: 5,3%
COLL DE LA CREUETA
(from Campdevànol)

ELEVATION: 1253 m / 4110 feet
LENGTH: 31 km / 19,25 miles
AVERAGE GRADIENT: 3,8%
DAY 3 / STAGE 2 SORIGUEROLA – ANDORRA LA VELLA

STAGE DESCRIPTION

We'll start our ride to Andorra pedalling along old rural roads, surrounded by meadows and pastureland where cows and horses graze peacefully. After an effortless ride, and before we know where we are, we'll be entering the French region of the Pyrénées-Orientales.
Following the River Carol, we'll climb to the small vibrant ski resort of Porté-Puymorens. After passing the station and it's little village, we zig-zag up the last stretch of road until we reach the top of the mountain of the same name that links the Ariège alley. The panoramic views from the summit will bring the Andorran mountains a little closer to us.
We'll sweep into Andorra by climbing the Envalira mountain pass, with an altitude of 2,409 metres above sea level. After riding through El Pas de la Casa, a village lying on the French-Andorran border, we'll be received by a small country with a high amount of tourist and commercial activity.
We'll descend using the road that passes through the Envalira river basin, whose 65 mountain peaks with an altitude of over 2,500 metres are home to the largest ski resort in the Pyrenees. These rugged giants will accompany us throughout the 28-kilometre descent that passes through the country and take us to its busy capital, Andorra la Vella.
COL DE PUYMORENS
(from la Tour de Carol)

ELEVATION: 695 m / 2280 feet
LENGTH: 18,6 km / 9,69 miles
AVERAGE GRADIENT: 3,7%
PORT D'ENVALIRA
(from Col de Puymorens)

ELEVATION: 620 m / 2034 feet
LENGTH: 10,6 km / 6,58 miles
AVERAGE GRADIENT: 5,7%
DAY 4 / STAGE 3 COMELLA – ORDINO

STAGE DESCRIPTION

After getting our strength back in the phenomenal Andorra Park Hotel, we'll get up raring to explore the fantastic landscapes of the so-called Country of the Pyrenees.
We'll start the route by joining three pretty climbs that will take us to an altitude of 2,093 metres, the highest point of this third stage. After a short climb to Alt de la Comella, the road gets harder and we'll head towards Alt d'Engolasters and the reservoir that was created to send water to the hydroelectric power station, which supplies 20% of the electricity consumed in the country. We can't leave without stopping to enjoy the views of the mountains and peaceful waters. We then ride on a short stretch of gravel that will lead us to the tough slopes of today's main objective, Cortals d'Encamp, a special category mountain pass that was a stage finish in the 2015 and 2019 editions of La Vuelta a España.
The stage ends with the climb to Coll d'Ordino, quite possibly the loveliest mountain pass in Andorra. The summit features the amazing viewpoint of the Mirador del Roc del Quer, which will delight us with 360° panoramic views of Encamp valley and the nearby mountain peaks before the final descent to our comfortable hotel.
LLAC D'ENGOLASTERS
(from Alt de la Comella)

ELEVATION: 403 m / 1322 feet
LENGTH: 4,8 km / 2,98 miles
AVERAGE GRADIENT: 7,8%
ELS CORTALS D'ENCAMP
(from Llac d'Engolasters)

ELEVATION: 466 m / 1528 feet
LENGTH: 5,9 km / 3,66 miles
AVERAGE GRADIENT: 7,6%
DAY 5 / STAGE 4 LA GALLINA – LA RABASSA

STAGE DESCRIPTION

The second-to-last day of the tour. Today we'll visit the south of the principality of Andorra, where we'll tackle the challenging climbs to Coll de la Gallina and La Rabassa, which will delight the most enthusiastic cyclists.
We'll begin the stage heading towards Spain until reaching the junction that indicates the start of the climb to the impressive Coll de la Gallina, a stage finish and decisive mountain pass in several editions of La Vuelta a España. No wonder professional cyclists based in the area use its steep slopes as a training ground and it is a regular track for Purito Rodríguez, Andorra's great cycling ambassador. After a good dose of suffering, we'll reach the summit and then we'll descend down the Fontfreda side, paved in 2015 by the Andorran government to enable cyclists to use both sides of the mountain.
The last mountain pass on the route is also a regular feature in the thrilling stages of La Vuelta a España that take place in Andorra. Although it is the longest, it is not as tough as the previous one. The climb will take us to Naturlandia, the adventure park of the Pyrenees that we can visit if we feel like having some fun before heading back to Andorra la Vella.
ELEVATION: 1009 m / 3310 feet
LENGTH: 11,9 km / 7,39 miles
AVERAGE GRADIENT: 8,3%
ELEVATION: 1200 m / 3937 feet
LENGTH: 17,4 km / 10,81 miles
AVERAGE GRADIENT: 6,5%
DAY 6 / STAGE 5  BEIXALÍS – PAL

STAGE DESCRIPTION

Our last day in Andorra will keep us up in the mountains. We'll say goodbye to this marvellous country by climbing three beautiful mountain passes.
The first is Coll de Beixalís, which was paved in 2015 for the La Vuelta a España and the following year it also featured in the Tour de France. The road starts off with an extremely steep slope to reach staggering elevation gains; it then gradually becomes easier on the legs until we reach the top, at a height of 1,795 metres. The descent passes through Anyós Park, an exclusive sports club where we can treat ourselves to a drink on its pleasant terrace.
The ascent to Coll d'en Cabús starts in La Massana. The category-1 mountain pass will take us to Catalonia's natural border. The last kilometres will offer us impressive views of the peak of Comapedrosa, the highest mountain in Andorra. From the summit we'll be able to spot the route that was used years ago to smuggle Andorran tobacco into Catalonia and, if we carry on looking at history's horizon, we'll also see the people who secretly used the route in the middle of the 20th century, in their search for freedom.
Halfway down we'll treat ourselves to a last climb and we'll go to the Pal-Arinsal ski resort, a stage finish in the 1993 edition of the Tour de France and of our own spectacular tour of the Pyrenees.
ELEVATION: 556 m / 1824 feet
LENGTH: 6,6 km / 4,10 miles
AVERAGE GRADIENT: 8,4%
ELEVATION 1052 m / 3451 feet
LENGTH: 15,6 km / 9,69 miles
AVERAGE GRADIENT: 6,2%
End of our services. Early morning transfer to Barcelona.
After a few intense cycling days, this great experience will come to an end. We sincerely hope that you enjoy it as much as we do.
Thank you so much for trusting us and we look forward to seeing you soon!
Accommodation in selected hotels in double occupancy room with half-board.

Transfer of travellers as soon as they arrive to our country to their destination.

Execution of the tour by certified and multilingual bike tour guides specialised in tourism.

Supply of solid and liquid provisions during the tour including pasta or rice dish, energy bars and gels.

Support vehicle and roadside assistance.

Daily transport of luggage.

Mechanical service (doesn't include replacement components of privately-owned bicyles).

Visits to tourist attractions and tourist advice during the rides.

Routes accessed via Ride with GPS app.
Hired bicycles: includes comprehensive insurance, mechanical service, daily fine-tuning and components (check prices in Renthal Bikes section).

Activities and additional visits.
Transfers to our country.

Repair service and component replacement of privately-owned bicycles.

Minibar and extras in the hotel.
CANYON Endurace CF SL 8 2022
(Shimano Ultegra)
A carbon-fibre, disc brake endurance road bike built for your longest rides. This setup strikes the perfect balance between speed and comfort with a complete Shimano Ultegra groupset, 4iiii power meter, lightweight DT Swiss Endurance LN22 wheels and CANYON award winning VCLS 2.0 leaf spring seatpost.
CANYON Endurace CF 7 2022
(SRAM Rival AXS)
Built around the latest-generation Endurace carbon frame, this is an endurance bike built for all-day speed and comfort. A superb all-round package featuring wireless SRAM shifting and DT Swiss wheels wrapped in super-smooth 30 mm tyres.
CANYON Endurace:ON 2022
(e-road)
This endurance e-road bike delivers a complete performance package, pairing a powerful Fazua motor with a comfortable frame geometry. The Endurace:ON AL 7.0 looks as good as it rides, and eats up the kilometres for fun.
Look no further. Your next cycling adventure starts here!
Private Tour: Enjoy a guaranteed to run premium cycling experience with us. Choose your own dates and fill in the form to get your group's custom quote within 24 hours.
Scheduled Tour: Come cycle with us and meet other cyclists from all over the world on an epic adventure. Check date availability and book online in the Scheduled Tour section down below.
Gerard Monells
2022-12-23T14:48:53+01:00
Girona Self-Guided Road Bike Tour
Explore the peaceful roads where professional cycling teams located in Girona train while you discover, by yourself, the wonderful Costa Brava and its delicious gastronomy.