LE TOUR LEGENDARY CLIMBS BIKE TOUR
If you love the road bicycle racing of the great champions, if you dream of reaching the summits of famous mountain climbs, then accept the challenge and come and pedal with us on our most epic tour in the Pyrenees.
Four days, in which the mountains will seduce your body and soul. Get your legs ready and hold on to the handlebars tightly because you're going to reach the summits where the world's most important cycling achievements are written.
A tour that will allow you to discover unique villages in La Vall d'Aran. Never-ending steep routes in the mountains and breath-taking valleys of Saint-Lary. Lakes covered by a blanket of ice in Aumar and the cycling of the past and present in the Tourmalet.
A tour where you will live cycling with equal measures of hard work and excitement.
TOUR INFORMATION:

Starting point: Barcelona
Arrival: Barcelona
Duración: 6 days, 4 stages
Recommended season: June to September
RENTAL BIKE:
2020 SCOTT ADDICT SE DISC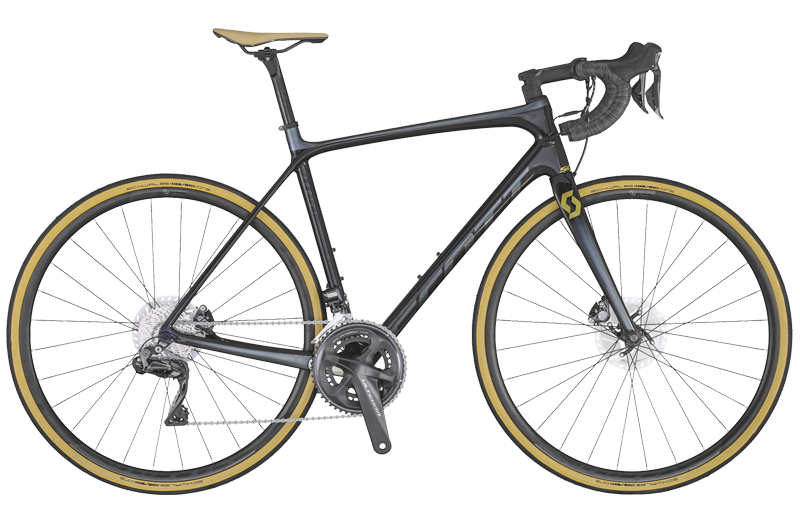 Look no further. Your next cycling adventure starts here!
Private Tour: Enjoy a guaranteed to run premium cycling experience with us. Choose your own dates and fill in the form to get your group's custom quote within 24 hours.
Scheduled Tour: Come cycle with us and meet other cyclists from all over the world on an epic adventure. Check date availability and book online in the Scheduled Tour section down below.
DAY 1 WELCOME TO CATALONIA!
PICK UP, TRANSFER AND WELCOME ROUTE
Our services begin. Pick up and transfer to our hotel in Viella, at the heart of the Pyrenees.
Upon arrival at the hotel we will offer a briefing providing general information of the tour before proceeding to bicycles tuning for all those customers who have contracted our rental service.
We will end the first day of the trip with a fantastic welcoming dinner in the hotel, with the whole team.
Note: For your convenience and if you plan to arrive by your own, you will be able to check in, indicating your name and our company name (TOURMALET 2015 SLU).
DAY 2 / STAGE 1 PORTILLON – PEYRESOURDE – AZET
STAGE DESCRIPTION
We'll start our most epic tour by discovering four Pyrenean valleys. We'll begin in La Vall d'Aran, then we'll go through La Vallée du Lys and continue along La Vallée du Louron to finish in La Vallée d'Aure. These valleys are linked by three legendary mountain passes that will turn this stage into an unforgettable day.
We'll wake up in La Vall d'Aran, the highest district and the hardest one to reach in Catalonia. We'll leave the valley by riding up the category 1 Coll de Portilló where, due to the fact it is on the border between France and Spain, it features in many editions of the Tour de France and the Vuelta a España.
Once we've reached the La Vallée du Lys, we'll discover the beautiful spa town of Bagnères-de-Luchon, full of skiers in winter and cyclists in the summer, which marks the beginning of the hardest climb of the stage, the famous Peyresourde.
After reaching the picturesque Vallée du Louron and the magnificent Lac de Génos-Loudenvielle, we'll be ready for a rest. We'll bask in this magical scenery before tackling the last mountain pass of the day, Col d'Azet, which will take us to the threshold of La Vallée d'Aure. From the top we'll be able to enjoy some stunning views of both valleys and Saint-Lary, our base camp for the next four days.
ELEVATION: 304 m / 997 feet
LENGHT: 7,6 km / 4,72 miles
AVERAGE GRADIENT: 4%
ELEVATION: 949 m / 3.113 feet
LENGTH: 13,8 km / 8,57 miles
AVERAGE GRADIENT: 6,9%
ELEVATION: 616 m / 2.020 feet
LENGTH: 7,4 km / 4,59 miles
AVERAGE GRADIENT: 8,3%

DAY 3 / STAGE 2 AZET – PORTET – PLA D'ADET

STAGE DESCRIPTION
We'll wake up in the heart of Vallée d'Aure ready to enjoy another epic day of cycling. Waiting for us today is the well-known Col d'Azet, the colossal Portet and the steep Pla d'Adet.
To warm up our legs we'll start by climbing up the same side of Col d'Azet again, where we'll get another chance to soak up the fantastic views. Today we can use the quiet and narrow road as an observation point to size up the formidable Col de Portet, recently repaved and included as an hors catégorie climb in the 2018 edition of the Tour de France. The figures of this climb are overwhelming: 16 kilometres and 1,400 metres of elevation gain convert the ride up to the summit into great challenge, pedalling amidst herds of sheep at 2,215 metres above sea level.
Halfway down Portet we'll get back on the road where we turned off to go to the Pla d'Adet ski resort, which has been used as a stage finish in several editions of the Tour. Its natural observation point offers a wonderful view of La Vallée d'Aure and Saint-Lary, joined to the ski station by a spectacular cable car. After a quick descent, we'll find the spa waiting for us in the wonderful hotel in Saint-Lary, where we'll recover like real champions.
COL D'AZET (FROM SAINT LARY)
ELEVATION: 170 m / 557 feet
LENGHT: 1,3 km / 0,8 miles
AVERAGE GRADIENT: 13%
ELEVATION: 430 m / 1410 feet
LENGHT: 10,5 km / 6,52 miles
AVERAGE GRADIENT: 4%
PLA D'ADET (FROM ESPIAUBE)

ELEVATION: 173 m / 567 feet
LENGTH: 3,2 km / 1,98 miles
AVERAGE GRADIENT: 5,4%

DAY 4 / STAGE 3 CAP DE LONG – AUMAR

STAGE DESCRIPTION
After two intense stages, we'll takes things easy today on the gentle lake route. We'll climb two mountain passes that have never featured in the Tour de France because of their difficult access; however, their immense beauty converts them into a must-go destination.
We'll leave Saint-Lary on the road that goes to Spain, though we'll turn off at the junction and follow the path that will take us to today's destination. We'll start the climb surrounded by pine trees until we arrive at Lacets des Myrtilles, where the trees give way to open sky and the road starts twisting and turning up the steep slope. There is a junction at Lac d'Orédon, separating the two summits. On the left, the road ends at an altitude of 2,161 metres, at Lac de Cap-de-Long, the largest water reserve in the Pyrenees. From the top of the dam, you'll be rewarded by breath-taking views of the mountains and lake that will be imprinted on our minds forever. A snack in the small mountain bar will help us savour the moment.
Our route continues as far as the lakes of Aumar and Aubert that are joined by natural wells, whose transparent waters from the Pic de Madamète will leave you spellbound. On the other side of the peak is the legendary Tourmalet.
We'll return to Saint-Lary remembering the exposed landscape, with our eyes lit up and our mobile phones full of gorgeous photos.
ELEVATION: 399 m / 1309 feet
LENGHT: 11,3 km / 7,02 miles
AVERAGE GRADIENT: 3,5%
ELEVATION: 332 m / 1.089 feet
LENGTH: 4,3 km / 2,67 miles
AVERAGE GRADIENT: 8%
DAY 5 / STAGE 4 ASPIN – TOURMALET – HOURQUETTE

STAGE DESCRIPTION
Ever since the 1910 edition of the Tour de France explored the Pyrenees for the first time, cyclists from all over the world dream of climbing the summits we propose to you today.
We'll start the day by climbing the mythic Col d'Aspin, a classic feature on the Tour de France calendar and essential for connecting the Aure and Campan valleys, the gateway to the Tourmalet. We'll descend from its summit surrounded by pine trees until we come to Sainte-Marie-de-Campan, lying at the bottom of the most renowned mountain pass of the Pyrenees, the Tourmalet. As we ride up its slopes, round its horseshoe bends and through its tunnels we'll feel the epic emanating from this HC climb. We'll reach the top at an altitude of 2,115 metres, together with Octave, le Géant du Tourmalet and for a day, we'll feel like real professional cyclists. On the way back, we will have deserved a rest and we'll stop La Mongie, the legendary mountain's tourist centre where we can drink to the health of cycling champions.
We'll end our tour by climbing the west side of the hidden and peaceful Hourquette d'Ancizan. After a technical and picturesque descent, we'll reach the Vallée d'Aure again, where we'll spend our last day enjoying the charms of Saint-Lary before saying farewell to the Pyrenees.
ELEVATION: 346 m / 1135 feet
LENGHT: 9,6 km / 5,96 miles
AVERAGE GRADIENT: 3,6%
ELEVATION: 223 m / 731,6 feet
LENGHT: 4,5 km / 2,79 miles
AVERAGE GRADIENT: 5%
HOURQUETTE D'ANCIZAN (FROM PAYOLLE)
ELEVATION: 474 m / 1555 feet
LENGHT: 7,8 km / 4,84 miles
AVERAGE GRADIENT: 6,1%
End of our services. Early morning transfer to Barcelona.
After a few intense cycling days, this great experience will come to an end. We sincerely hope that you enjoy it as much as we do.
Thank you so much for trusting us and we look forward to seeing you soon!
ACCOMMODATION DAYS 2-3-4-5
Accommodation in selected hotels in double occupancy room with half-board.

Transfer of travellers as soon as they arrive to our country to their destination.

Execution of the tour by certified and multilingual bike tour guides specialised in tourism.

Supply of solid and liquid provisions during the tour including pasta or rice dish, energy bars and gels.

Support vehicle and roadside assistance.

Daily transport of luggage.

Mechanical service (doesn't include replacement components of privately-owned bicyles).

Visits to tourist attractions and tourist advice during the rides.

Routes accessed via Ride with GPS app.
Hired bicycles: includes comprehensive insurance, mechanical service, daily fine-tuning and components (check prices in Renthal Bikes section).

Activities and additional visits.
Transfers to our country.

Repair service and component replacement of privately-owned bicycles.

Minibar and extras in the hotel.
CANYON Endurace CF SL 8 2022
(Shimano Ultegra)
A carbon-fibre, disc brake endurance road bike built for your longest rides. This setup strikes the perfect balance between speed and comfort with a complete Shimano Ultegra groupset, 4iiii power meter, lightweight DT Swiss Endurance LN22 wheels and CANYON award winning VCLS 2.0 leaf spring seatpost.
CANYON Endurace CF 7 2022
(SRAM Rival AXS)
Built around the latest-generation Endurace carbon frame, this is an endurance bike built for all-day speed and comfort. A superb all-round package featuring wireless SRAM shifting and DT Swiss wheels wrapped in super-smooth 30 mm tyres.
CANYON Endurace:ON 2022
(e-road)
This endurance e-road bike delivers a complete performance package, pairing a powerful Fazua motor with a comfortable frame geometry. The Endurace:ON AL 7.0 looks as good as it rides, and eats up the kilometres for fun.
Look no further. Your next cycling adventure starts here!
Private Tour: Enjoy a guaranteed to run premium cycling experience with us. Choose your own dates and fill in the form to get your group's custom quote within 24 hours.
Scheduled Tour: Come cycle with us and meet other cyclists from all over the world on an epic adventure. Check date availability and book online in the Scheduled Tour section down below.
Gerard Monells
2022-12-23T14:48:53+01:00
Girona Self-Guided Road Bike Tour
Explore the peaceful roads where professional cycling teams located in Girona train while you discover, by yourself, the wonderful Costa Brava and its delicious gastronomy.